History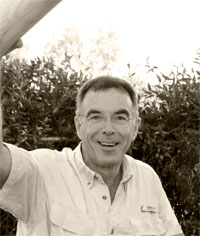 Welcome to my website. Let me introduce you to the best tasting all-purpose seasoning you will find anywhere; Howie's Cajun Dust. Not only will you love Howie's on all your Cajun foods but also on your meats, poultry, veggies, soups, eggs, potatoes, sandwiches, popcorn, and much more. Try Howie's Cajun Dust and let us know what you are using it on.
I have been making Howie's Cajun Dust for over 20 years. In the beginning I made my Dust, as we called it, for use in our home and as gifts for family and friends. So many people told me I needed to market the Dust I decided to give it a try and it officially became Howie's Cajun Dust. Our daughter shakes a little Howie's on whatever she is eating at every meal. She even carries some in her purse to have on hand when eating at restaurants.
The Dust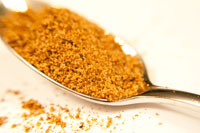 After noticing most other Cajun spices contain the same few ingredients I decided to make something different. You will be hooked on Howie's Cajun Dust's added flavors of bay, basil, and thyme as well as a blend of several other spices. Howie's Cajun Dust isn't one of those high-octane tongue scorchers. It's a blend of spices that give a smooth, pleasant, Cajun inspired flavor to any foods. Use it while cooking or at the table replacing salt and pepper. Like to smoke or grill foods? Try Howie's Cajun Dust as a rub at your next cookout.
Location
I am based out of Longview, Texas and ship Howie's Cajun Dust anywhere in the United States and Canada. Give it a try and share it with your friends and family. Enjoy; and thanks, again, for visiting my site.